【Weekly summarization of China steel market during Apr 24 - Apr 28, 2017】
Issue Time:2017-05-03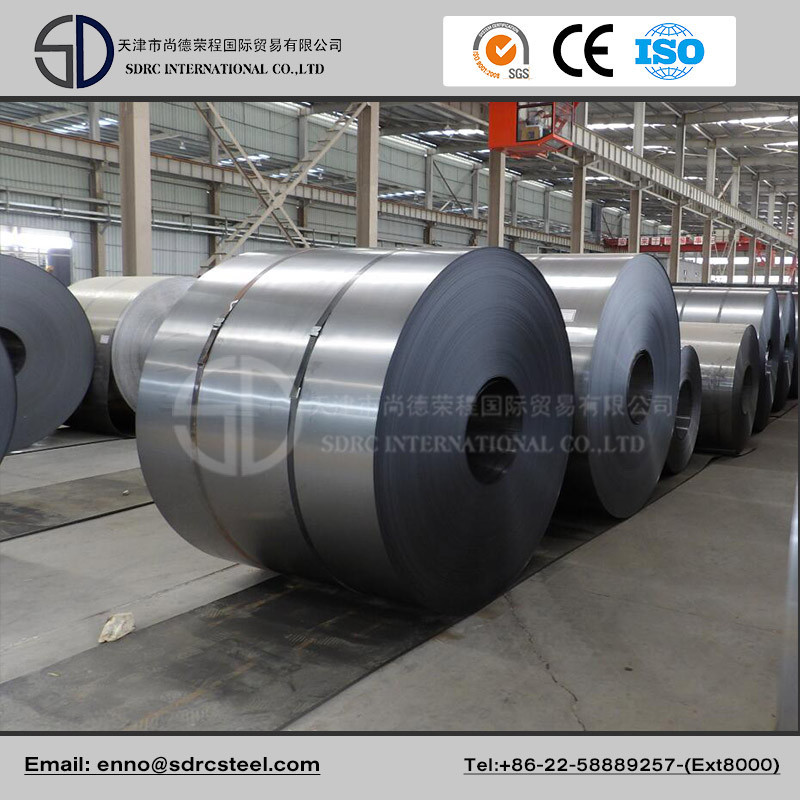 【Weekly summarization of China steel market during Apr 24 - Apr 28, 2017】China's steel prices saw a sharp rebound in the week ending May 28, thanks to surging steel futures and billet prices which boosted market confidence. Trading became more active and end-user demand gained evident strength.
As of April 28, the Mysteel Steel Price Index of China (MySPIC), a gauge which tracks China's composite steel price, read 122.55, gaining 2.89% from a week ago. The sub-index for long steel products ended the week at 140.81, rising 3.02% week-on-week, and the reading for flat steel came in at 105.09, heading up 2.72% from a week ago.
Rebar & wire rod
By Friday, the average price for HRB400 rebar 20mm in 25 major cities was 3,544 yuan/tonne, gaining 128 yuan/tonne from a week ago, and that for HPB300 high-speed wire rod 8mm came in at 3,591 yuan/tonne, up 92 yuan/tonne week-on-week.
China's rebar and wire rod prices rebounded sharply this week. By region, prices in central and northern China saw the most evident rise owing to fast destocking; those in eastern and southwestern China advanced thanks to robust demand; and prices in southern and northeastern cities only inched up.
At the beginning of the week, a plunge in Tangshan billet price seen in the weekend caused rebar and wire rod prices to weaken slightly; however, with the demand for the two products gaining steam thanks to pre-holiday restocking and as steel futures prices went up, rebar and wire prices advanced amid greatly improved market sentiment.
For the week ahead, rebar and wire rod prices are expected to strengthen amid volatility given better demand, a sharp decline in inventory, and traders' reluctance to sell amid upbeat sentiment.
HRC
On Friday, HRC 3.0mm in 24 major Chinese cities traded averagely at 3,252 yuan/tonne, gaining 104 yuan/tonne from a week ago, and the average price for HRC 4.75mm in these cities ended the week at 3,189 yuan/tonne, heading up 103 yuan/tonne on a weekly basis.
China's HRC prices rallied obviously in the week, as downstream demand gained momentum moderately. After a long losing streak, HRC prices were threatening to break below the production cost, thus lending some support to the HRC market.
The strong demand pushed down HRC stockpiles held by traders, though major cities in eastern and southern China saw an upside due to increasing shipments from northern China.
On the production front, however, HRC output was hardly reduced, with capacity utilization rate at 84.33%, inching down slightly compared to 84.9% a week ago.
In the near future, HRC prices are expected to make corrections at a high level as fundamentals are not reversed for much better. Many traders express cautious stance for the market, mainly speeding up the destocking activity.
Plate
As of Friday, the average price for common-carbon plate 8mm in 23 major cities stood at 3,604 yuan/tonne, moving up by 38 yuan/tonne from a week ago, common-carbon plate 20mm average price was at 3,302 yuan/tonne, increasing 41 yuan/tonne from a week ago, and that for low-alloy plate 20mm came in at 3,446 yuan/tonne, rising 42 yuan/tonne week-on-week.
China's steel plate prices rebounded slightly thanks to bullish futures market. Trading improved from a week ago, but the expansion was not significant and the gap was still there between still high supply and not-so-strong demand.
By Friday, steel traders in major cities kept 1.162 million tonnes of steel plate in their warehouses, which moved down 9,700 tonnes from a week ago. The inventory in major steel mills was at 862,000 tonnes, down 12,900 tonnes, or 1.47%, week-on-week.
On the production front, a survey made by Mysteel showed that 50 of the 65 production lines in 37 medium plate producers were in operation, representing an operating rate of 76.92%, down 3.08 percentage points week-on-week, and the capacity utilization rate was 66.82%, declining 2.94 percentage points week-on-week. Actual output was 1.097 million tonnes, down 47,900 tonnes, or 4.22%, week-over-week.
In the short term, steel plate prices are expected to extend the upward momentum, but the sustainability is yet to be seen, given tight liquidity and still weak supply/demand situation.
CRC
By Friday, the average price for CRC 0.5mm in major cities moved up 42 yuan/tonne week-on-week to 3,954 yuan/tonne, and CRC 1.0mm traded averagely at 3,753 yuan/tonne, heading up 51 yuan/tonne from a week earlier.
China's CRC prices moved down first before rebounding in the second half of the week, and left a moderate rise for the whole week. After a one and a half -month sharp decline in CRC price, the market was ready to see a rebound, so prices rallied when the futures market and better trading before the May Day holiday lent support to the market.
CRC 1.0mm prices for most-actively traded specifications recorded a rise in major cities. In Tianjin, CRC 1.0mm produced by Angang Tiantie surged 270 yuan/tonne to 3,700 yuan/tonne; in Shanghai, shipments from Wuhan Steel climbed 30 yuan/tonne to 3,510 yuan/tonne; and the price in Guangzhou for delivery from Anshan Steel gained 110 yuan/tonne to 3,630 yuan/tonne.
As for production, 6 of the 47 production lines in 29 CRC plants were suspended and another 17 were only partially utilized, representing an operating rate of 87.23% and capacity utilization rate at 75.35%, which inched down by 2.15 percentage points from a week ago. CRC output of the week registered 762,700 tonnes, which dropped 21,800 tonnes on a weekly basis.
By Friday, CRC stockpiles in 23 major cities stood at 1.16 million tonnes, down 5,000 tonnes week-on-week, gaining 15,700 tonnes month-on-month, and dropping 43,700 tonnes on an annual basis. CRC inventory at steel mills moved down 14,000 tonnes to 527,900 tonnes.
In the upcoming week, CRC prices are forecast to fluctuate with strength given slightly improved market fundamentals.
Sections
By Friday, steel angle 5# traded averagely at 3,507 yuan/tonne in 23 major Chinese cities, spiking 59 yuan/tonne compared to a week ago, steel channel 16# traded at 3,463 yuan/tonne, gaining 73 yuan/tonne from a week ago, and I-beam 25# stood at 3,522 yuan/tonne, rising 52 yuan/tonne from a week ago.
China's section steel prices gained strength slightly in the week, with a decline in the first half and a sharp price rise in the second half. An advance in semi-finished steel products, sharply rebounding steel futures prices, and steel mills' upward adjustments to ex-works prices worked together pushing up section steel prices.
In the last two days of the week, market trading gained steam and most traders' inventory moved down, which also contributed to the price uptrend.
In the week ahead, China's section steel prices are expected to fluctuate in strength, given better market confidence, but the likely uptrend will be mild.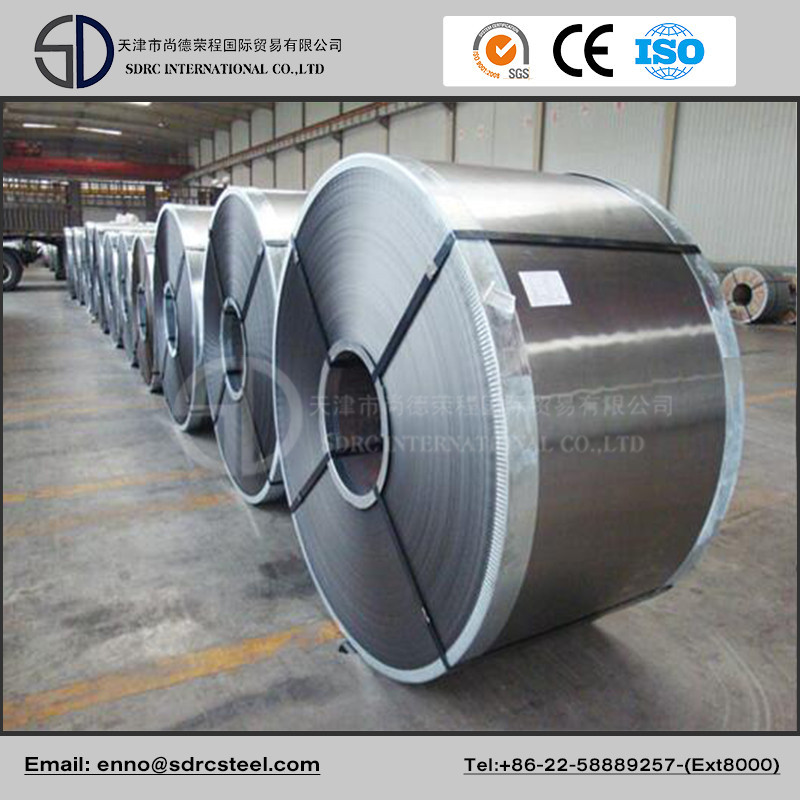 Peter Gao
Tel:

86-13612105379
Email:
Address:

Room 411,Vision Hill E building ,Huayuan Industrial Park ,Tianjin ,China.